Earlier today I talked about two of Diamond Select Toys' big surprises from their new solicitations in the form of a movie Taskmaster figure and their upcoming Archangel statue's price-tag, but there was one more major surprise in the listings—a statue of a character I never in my life expected to see a statue of: the Marvel Gallery Jigsaw PVC statue is now up for order! And he's not coming alone—value-priced Animated Doctor Strange and a comics Marvel Gallery Star-Lord reissue are on the way as well…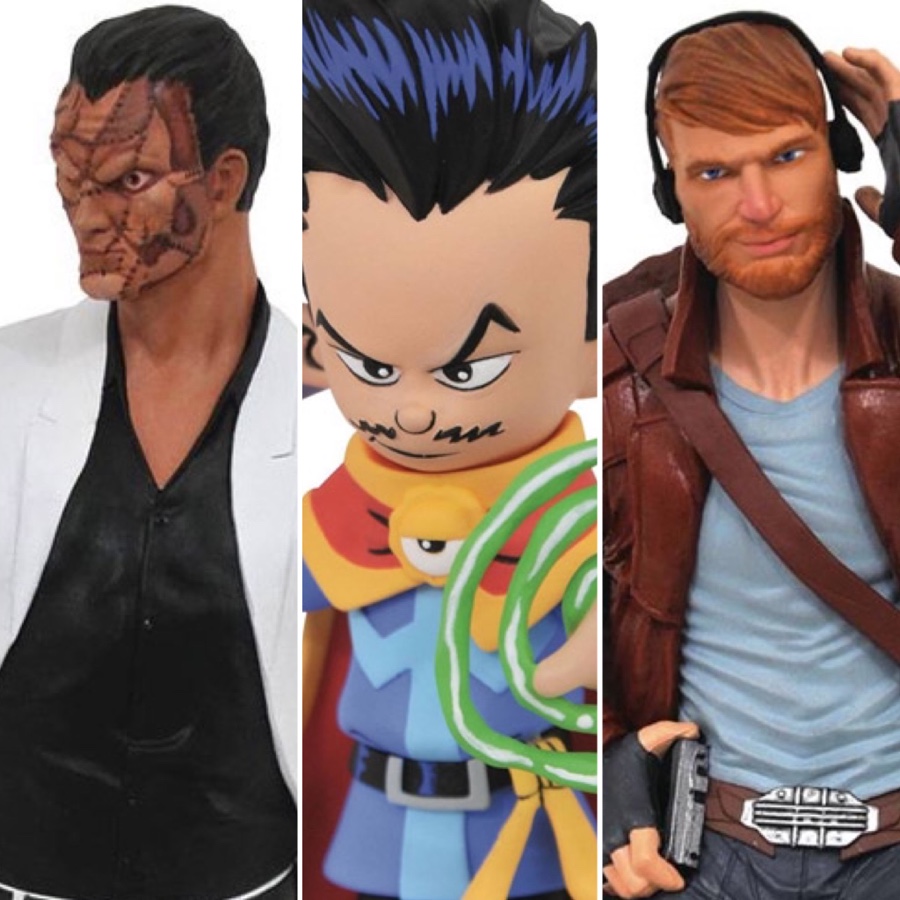 Of the Marvel characters that I never once imagined we'd see a statue released of, Jigsaw is a dude who was pretty high up that list (probably somewhere near Stilt Man and Overdrive). While he's one of the more "big name" Punisher villains, poor Jigsaw is never going to be a household name or rank especially high on most fans' wish lists.
So it's definitely a testament to the strength and depth of Diamond Select Toys' Marvel Gallery PVC statues series that DST feels comfortable producing a statue of a character that's a C-Lister at the very best!
Jigsaw isn't a character I have any particular love for, but I think DST has covered all the bases for his best-known comic book look: white suit; scarred face; gun; evil scowl. I'm legit not at all convinced this is a character who can shift the thousands of units necessary for a high-expense PVC project to turn a profit, but kudos to Diamond for diving deep with this piece.
The other "new"(-ish) release on the Marvel Gallery side of things for this round of solicitations is a mass re-release of the modern comic book-based Star-Lord PVC figure. This was previously a GameStop exclusive, and while I haven't seen it selling like wildfire or anything (all my local stores still have theirs on the shelf), I like the look of this piece (outside of the very iffy portrait) and I'm glad to see it get a wide release and a chance at a better reception.
Finally, we've got the last of the Skottie Young Marvel Babies-styled statues that debuted at New York Comic Con last October: Marvel Animated Doctor Strange! This was one of my favorite things DST premiered at NYCC, and I've looked at photos of the figure and thought about it enough that I genuinely thought it had already gone up for sale and I had ordered it (both of which untrue until this week).
That smug look on Dr. Strange's face, the cartoony Eye of Agamotto, the bright colors, the magic effect and axe… this is one of the most fun and eye-catching additions to the Marvel Animated statues line in eons, and I love the heck out of it. Nice work, DST!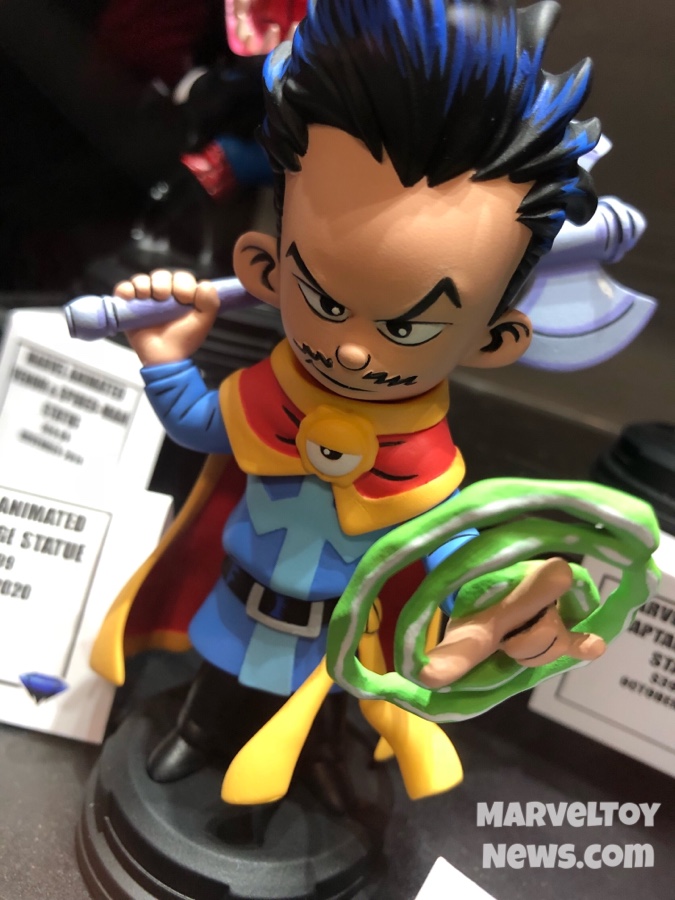 The Marvel Animated Doctor Strange and Gallery Star-Lord/Jigsaw are now up for order, with all three set for a June 2020 release. With New York Toy Fair under a month away now, I can't wait to see what DST has lined up for the rest of the year at the show!
Now that all of the reveals from NYCC 2019 have gone up for PO, who would you like to see added next to the ever-expanding Marvel Gallery and Animated Statue lines? And are you still digging these value-priced statue series, or would you like to see Diamond Select increase their output of pricier high-end items instead this year?
Source link
Toys Figures Statues Cool Stuff