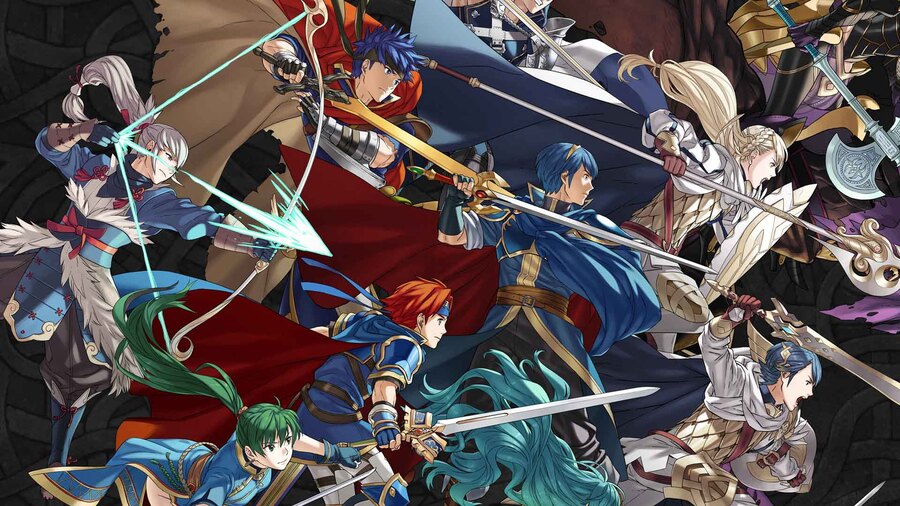 Last weekend, the 'Feh Channel' on YouTube revealed Fire Emblem Heroes would be introducing a new subscription-based service. Version 4.2.0 is now live, meaning you can now purchase the 'Feh Pass' for $9.49 (or the regional equivalent).
If you sign up, you'll gain access to multiple benefits. This includes the distribution of two resplendent heroes per month, as well as four perks each month. Below are the full patch notes, courtesy of Perfectly Nintendo:
---
The new Feh Pass subscription service is now available. Plus, the 3rd Anniversary celebration is in full swing!
Adds the Feh Pass (monthly subscription, $9.49). Offers the following benefits:

1) Resplendent Heroes (+ resplendent costumes unlocked for other versions of those Heroes). Features new voices and visuals, and +2 bonus to all of their stats. 2 Resplendent Heroes per month on the 10th and 25th of every month (9th and 24th when DST is off), that will also be available for purchase separately after distribution period has ended.
2) Special Feh Pass Quests (twice every month, alongside the Resplendent Heroes)
3) Expanded Summoner Support, bond with up to 3 Heroes
4) Re-Act, allows you to return to the start of the previous turn if your Heroes have yet to act, and to the start of the current turn if your Heroes have already acted. Works even if you get a Game Over, and can be used as many times as you want. However, cannot be used in the Coliseum and Aether Raids.
5) Auto-Start, allows you to play the same map several times in a row (provided you have stamina remaining). Can be used in Training Tower, Tempest Trials+, Forging Bonds. In Tempest Trials+, it automatically switches teams.

Aether Raids and Aether Resort are being updated

The structure limit is being updated (max. number of offensive structures: 5 > 6)
Three new songs are being added to the Concert Hall

Royal Palace of Silesse (Fire Emblem: Genealogy of the Holy War)
Lyon (Organ Arrangement) (Fire Emblem: Sacred Stones)
Spring Radiance (Fire Emblem Echoes: Shadows of Valentia)

New weapon skills and weapons to refine are being added

Laslow's Blade (Laslow: Dancing Duelist)
Devil Axe (Barst: The Hatchet)
Jakob's Tray (Jakob: Devoted Servant)
Father's Tactics (Morgan: Lass from Afar)

The "Learn Skills" screen will now also show Skills that are still unattainable at lower rarity levels.
---
If you would to find out more about Version 4.2.0, see our previous post. Will you be trying out this new subscription-based model in Fire Emblem Heroes? Leave a comment below.
[via perfectly-nintendo.com]
Source link
More Gaming Stories