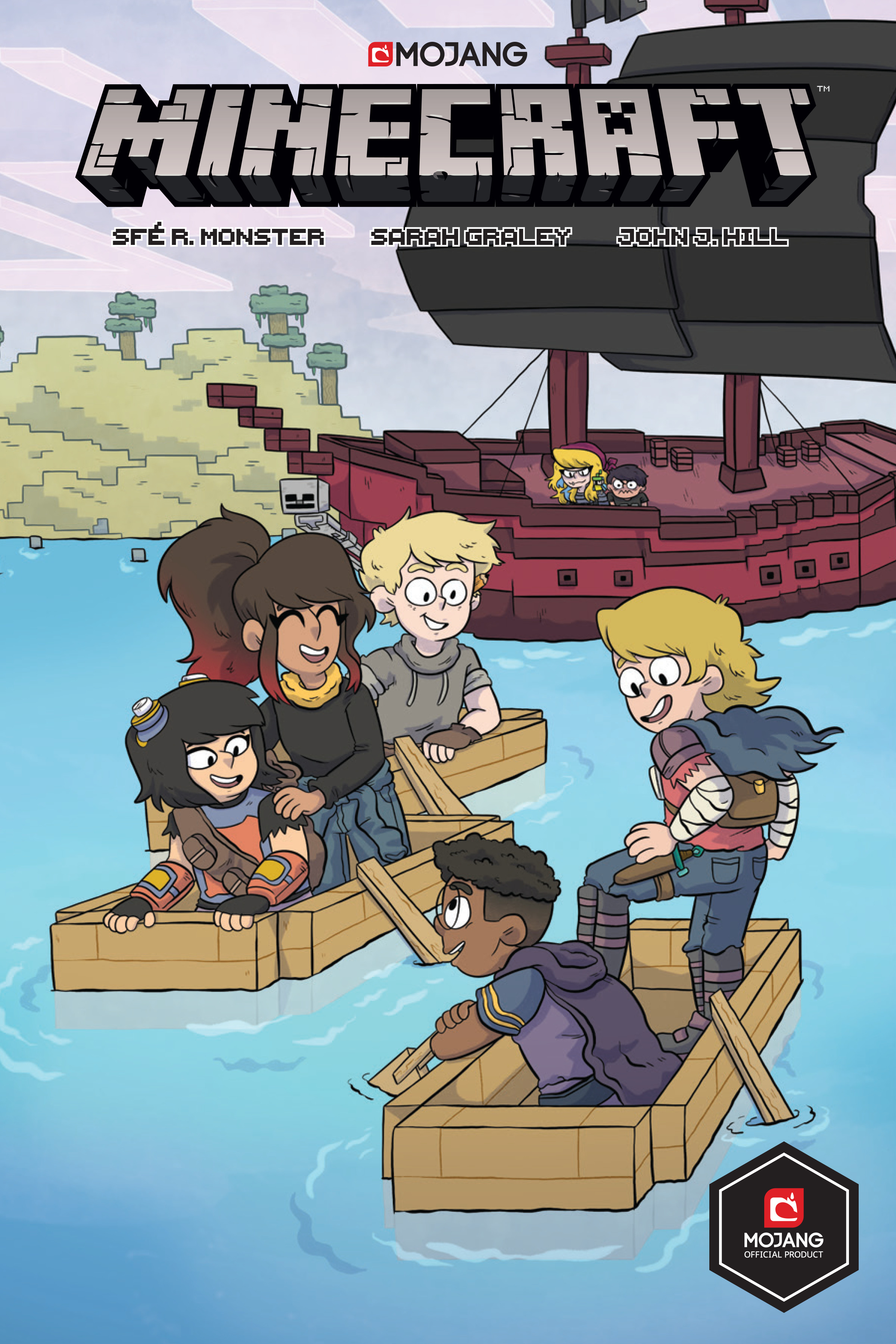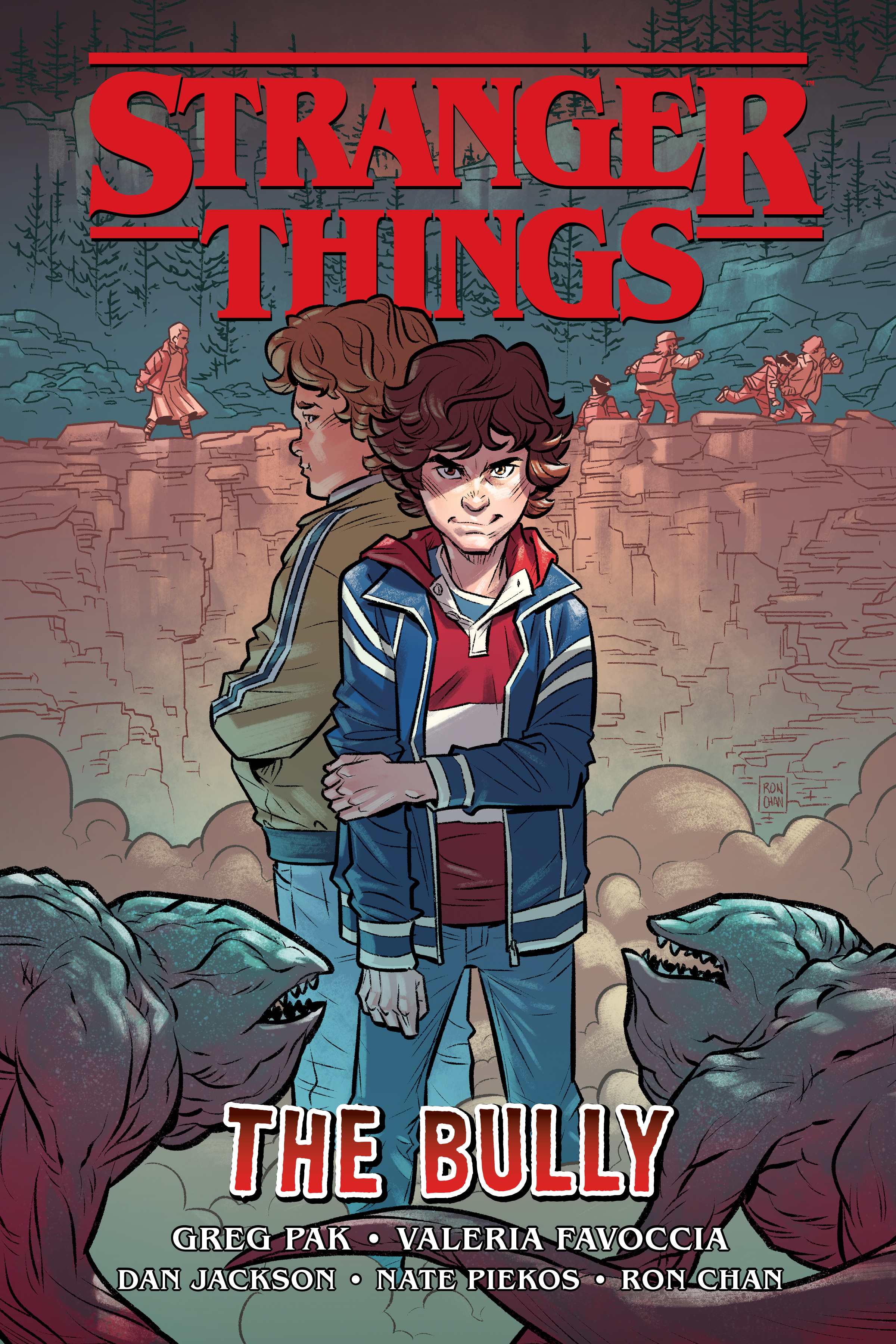 BACK TO BLOCKS
The Minecraft Original Graphic Novel Receives a Second Volume

The hit Dark Horse graphic novel based on the Mojang's best-selling video game receives a sequel in Minecraft Volume 2 from creators Sfé R. Monster and Sarah Graley.
Minecraft Volume 2 welcomes us back into Minecraft's EverRealm where the gang plans their latest adventure to an ocean monument! But when their grand quest gets sidetracked by bullies (in game and in real life), the players must devise a plan to rescue their new friends!
Assaulted by pirates, and then forced to reckon with an even bigger threat, all the players realize they must learn to rely on each other to face adversity.
Minecraft Volume 2 TPB arrives in comic shops October 7, 2020 and Bookstores October 28, 2020. The new paperback is available for pre-order now on Amazon, Barnes and Noble, and your local comic shop for $10.99. Minecraft Volume 1 is currently available for purchase for $9.99 wherever books are sold.
Praise for Minecraft Volume 1

"I was entirely won over by its charm and well-meaning nature…with tight writing, compelling visuals, and a progressive narrative, it's exactly the sort of content I hope young audiences are consuming."—Fanbase Press
NEW STRANGER THINGS GRAPHIC NOVEL ARRIVES
Netflix's Stranger Things gets a second middle-grade graphic novel in 'Stranger Things: The Bully'
Best-selling author Greg Pak (Star Wars: Darth Vader, Ronin Island) and artist Valeria Favoccia (Assassin's Creed: Reflections, Doctor Who: The Tenth Doctor) return to the Stranger Things universe with the middle-grade graphic novel Stranger Things: The Bully, along with colorist Dan Jackson and letterer Nate Piekos. Troy and James from season one of the series try to uncover the mystery of Eleven's supernatural powers in this younger-reader comic!
Troy has been having nightmares about El ever since she embarrassed him and broke his arm in season one. Powerless and anxious, Troy is determined to convince himself that what happened was only some form of trickery and now he is obsessed with getting even. That is, until he and James encounter a pack of Demodogs!
Stranger Things: The Bully arrives in comic shops September 30, 2020, bookstores October 13, 2020 and is available for pre-order on Amazon, Barnes and Noble, and on at your local comic shop. Stranger Things: Zombie Boys is available for purchase now on Amazon, Barnes and Noble, and at your local comic shop.
Praise for Stranger Things: Zombie Boys
"The artwork is just lovely. It's crisp and clean with some impressive shading, especially when emotions are running high and the artist gives characters striking shades and colors." – Fanbase Press
"The book plays out with an emphasis on post traumatic bits of the gang's situation …a well-voiced focus on the dynamic of the group."—iHorror
This Article was first published onSource link . We are just re-posting and re-sharing from their RSS feed.


More Movie Stories