Top New Science Fiction for March 2020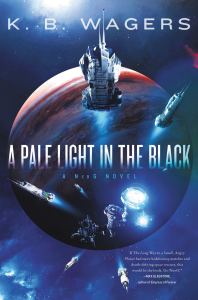 A Pale Light in the Black by K.B. Wagers
Type: Novel
Publisher: HarperCollins
Release date: March 3
Den of Geek says: When you hear the term military science fiction, the image that comes to mind is usually marines with guns. In Coast Guard-inspired starship story, the key word isn't attack, it's rescue. This slight twist on the classic story sounds like it will open up new opportunities to explore the main character and her team, without sacrificing any action along the way.
Publisher's Summary: For the past year, their close loss in the annual Boarding Games has haunted Interceptor Team: Zuma's Ghost. With this year's competition looming, they're looking forward to some payback—until an unexpected personnel change leaves them reeling. Their best swordsman has been transferred, and a new lieutenant has been assigned in his place. 
Maxine Carmichael is trying to carve a place in the world on her own—away from the pressure and influence of her powerful family. The last thing she wants is to cause trouble at her command on Jupiter Station. With her new team in turmoil, Max must overcome her self-doubt and win their trust if she's going to succeed. Failing is not an option—and would only prove her parents right.
But Max and the team must learn to work together quickly. A routine mission to retrieve a missing ship has suddenly turned dangerous, and now their lives are on the line. Someone is targeting members of Zuma's Ghost, a mysterious opponent willing to kill to safeguard a secret that could shake society to its core . . . a secret that could lead to their deaths and kill thousands more unless Max and her new team stop them. 
Rescue those in danger, find the bad guys, win the Games. It's all in a day's work at the NeoG.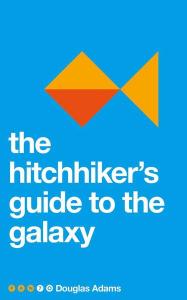 The Hitchhiker's Guide to the Galaxy
Type: Novel
Publisher: Pan Macmillan
Release date: March 5
Den of Geek says: A new edition of the humorous classic comes with some new commentary for the 42nd  anniversary. It's a classic for a reason, wildly inventive (essentially predicting the invention of the e-reader) and full of laughs  both zany and dry. Arthur Dent's disbelieving, tired jaunt through a weird universe is a road trip for the ages.
Publisher's summary: An international phenomenon and pop-culture classic, The Hitchhiker's Guide to the Galaxy has been a radio show, TV series, novel, stage play, comic book and film. Following the galactic (mis)adventures of Arthur Dent, Hitchhiker's in its various incarnations has captured the imaginations of curious minds around the world . . .
It's an ordinary Thursday lunchtime for Arthur Dent until his house gets demolished. The Earth follows shortly afterwards to make way for a new hyperspace express route, and his best friend has just announced that he's an alien. At this moment, they're hurtling through space with nothing but their towels and an innocuous-looking book inscribed, in large friendly letters, with the words: DON'T PANIC.
The weekend has only just begun . . .
With exclusive bonus material from the Douglas Adams archives, and an introduction by former Doctor Who showrunner, Russell T Davies.
This Article was first published onSource link . We are just re-posting and re-sharing from their RSS feed.


More Movie Stories