It's been slow going news-wise for Marvel Legends fans lately (although new waves actually are beginning to hit some stores in dribbles), but Hasbro did have one unexpected new solicitation to announce this week to coincide with Earth Day: an exclusive reissue of an exclusive three-pack that contained three reissued figures to begin with! That's right, following its release as a Toys R Us exclusive back at the very start of 2017, the Marvel Legends Groot Evolution 3-Pack is now up for order and going back into production! If you missed it, should you get one…?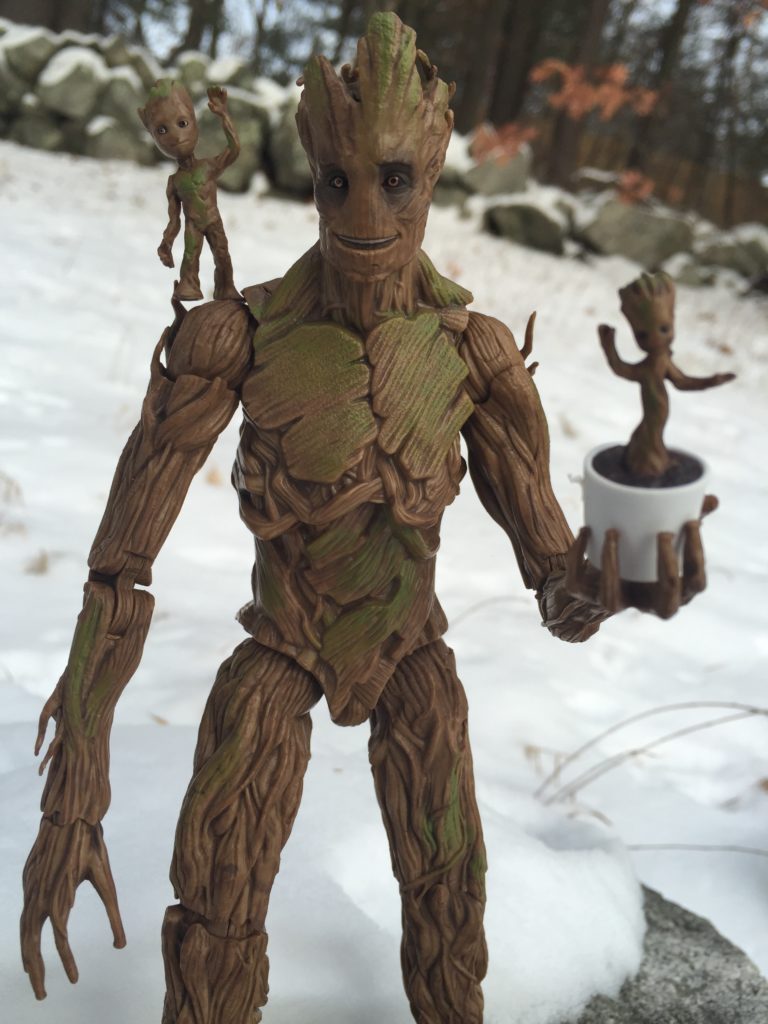 At this point, I'm pretty accustomed to seeing in-demand Hasbro Marvel Legends figures make a return to stores in some form or another, whether it be with a new paint job like the Juggernaut in the 70th Anniversary Series, that repainted Days of Future Past Sentinel from a couple years ago, or the all-but-inevitable refreshed Kingpin Build-A-Big that seems like a sure thing for the next year.
But one Build-A-Figure I was absolutely NOT expecting to see announced this year… was a re-release of the 2017 Marvel Legends Groot BAF re-release (of the original 2014 release)!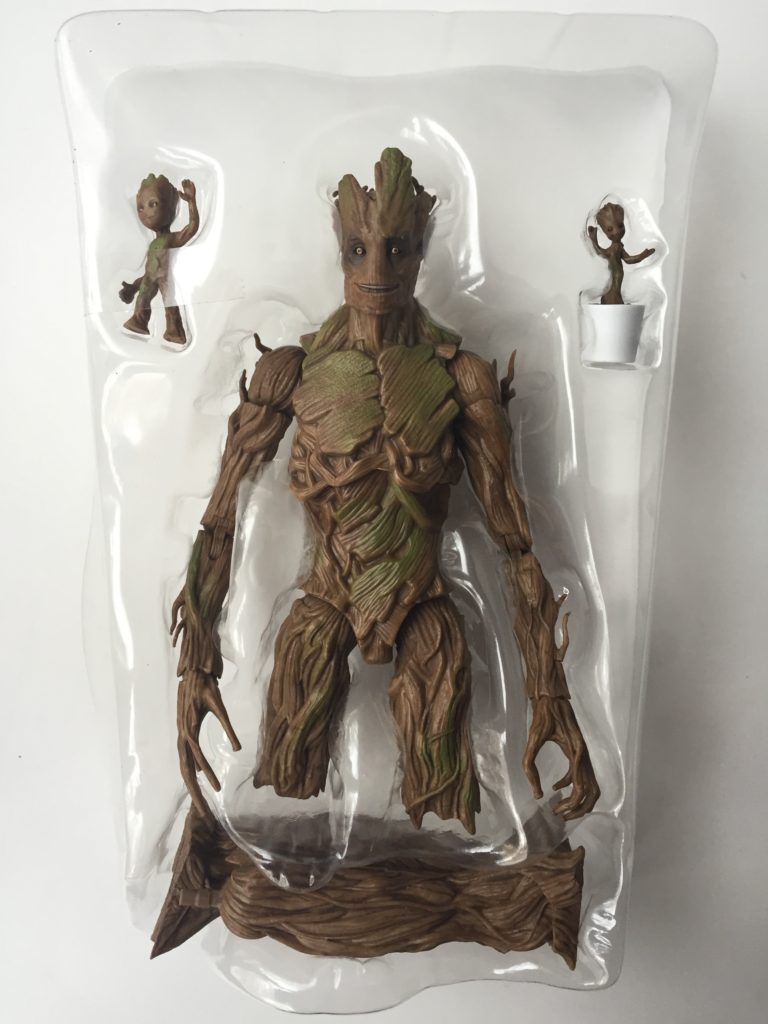 Called "Groot Evolutions", I actually was really psyched about this 3-Pack when I reviewed it in January 2017. It contains the original movie Groot Build-A-Figure with a different head from the one in the 2014 Guardians of the Galaxy Legends wave, along with repacks of Dancing Baby Groot and Little Groot from GOTG Vol. 2.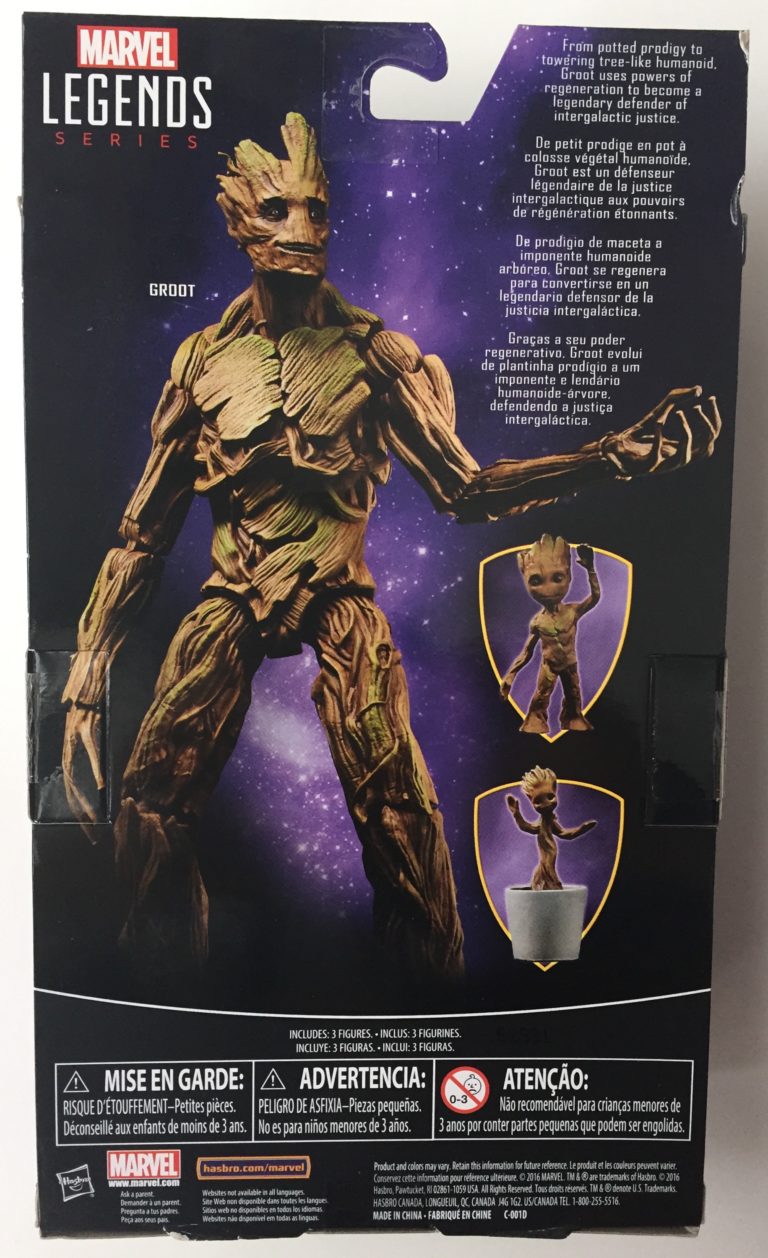 In fact, I had to refer back to my original review to see how I liked this set three years ago, and it turns out I loved the snot out of it—it got an 'A+' from me (which I stand by looking at my photos and commentary on the figure).
Prior to the announcement of the reissue, this $20 release was selling for well over double that on the aftermarket, so evidently the demand is there for another batch. And since Toys R Us isn't around to benefit from another production run, "Fan Channel" stores like EE and BBTS might as well reap the rewards, right…?
While I imagine collectors who paid a healthy sum on the secondary market for this are going to be miffed, I don't see a big problem with this particular release. Honestly, I sort of hope that we see some of the other rare Toys R Us exclusives like the two-packs of Cyclops and Dark Phoenix, Civil War Scarlet Witch and Vision, and Spider-Man and Mary Jane reissued to Fan Channel stores as well. There are certainly enough collectors who still need them.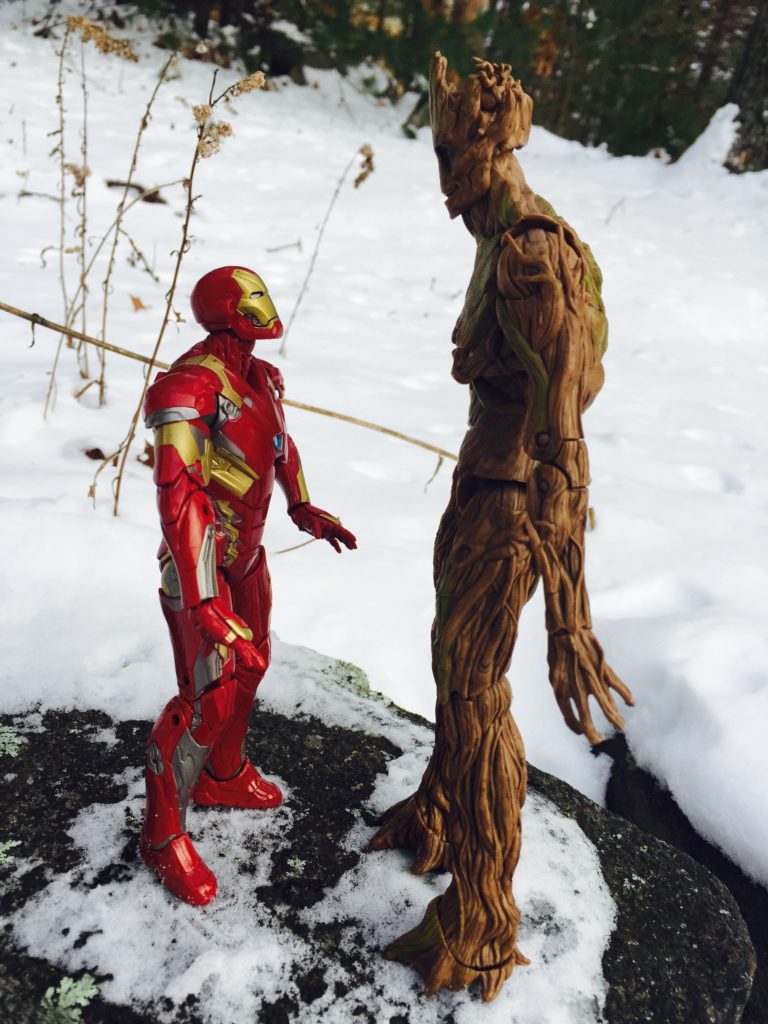 Note that I'm using my photos from my review of the TRU Exclusive set with this article, as the official photos of the new release seem to indicate that the new version coming up later this year will be exactly the same, but without the Toys R Us sticker on the packaging.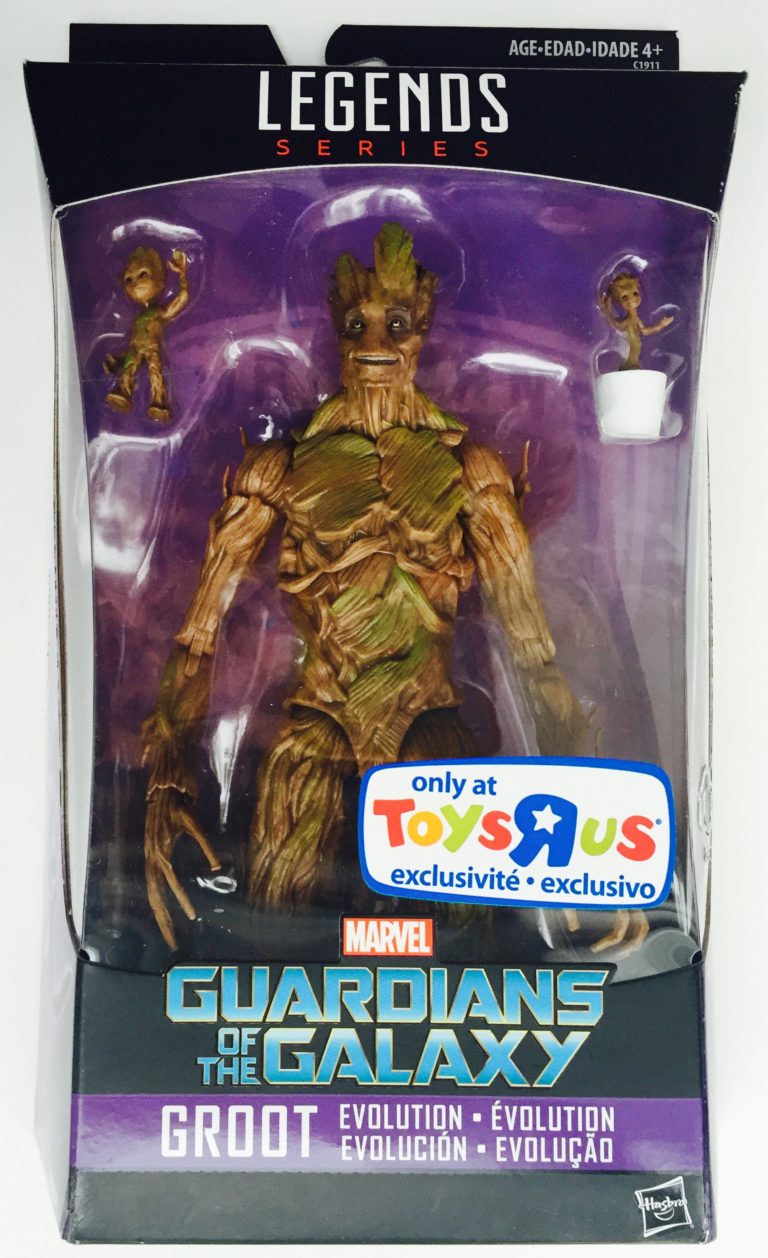 If there end up being any changes to the toys themselves, I'll post an update once the new Groot Evolution set begins arriving in collectors' hands in late summer/fall.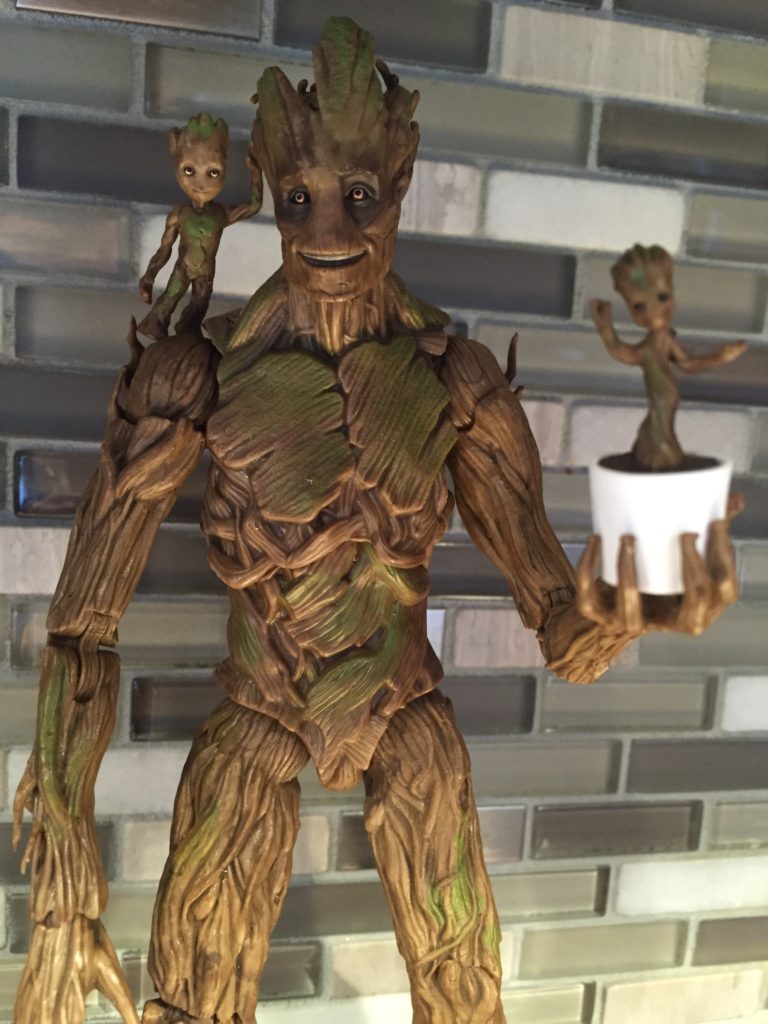 The Groot Evolution Marvel Legends set is back up for order now online, and is scheduled to be released around September 2020. I suspect that this was initially targeted for a bit earlier in the year and had to be pushed back due to the pandemic setting the factories behind, but that's just a guess on my part. Those who waited this long for an MCU Groot Legends figure can probably hold out a bit longer, though.
Any thoughts on this former Toys R Us exclusive going back into production? Would you be happy to see more old exclusives reissued, or are you crying foul on these types of re-releases?
This Article was first published onSource link . We are just re-posting and re-sharing from their RSS feed.

Toys Figures Statues Cool Stuff