Another week has come and passed, and that means it's time for Weekend Reading 5 here at Stately Beat Manor!
As we put another week of Shut In Theater in the books, the Beat crew is sharing the books they'll be cracking open this weekend. We have enjoyed seeing what our readers are reading in the comment section, so please keep sharing your weekend reading with us, too!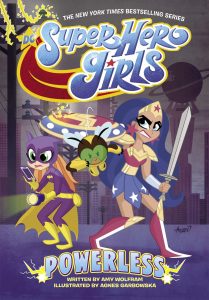 TAIMUR DAR: It's no secret I'm a huge proponent of the current iteration of the DC Super Hero Girls franchise. I'm probably not in the target demographic for the DCSH: Powerless OGN, but it's a delightful read from writer Amy Wolfram and artist Agnes Garbowska. I'm also taking in Geoff Johns' Aquaman and Teen Titans runs on the DC Universe app.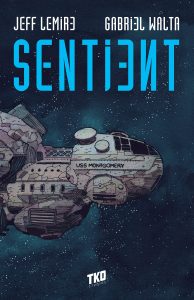 JOSH HILGENBERG: Since I didn't get to it last weekend, I'm going to check out Jeff Lemire and Gabriel H. Walta's Sentient. I read Ghost in the Shell for the first time awhile ago and that had some major highs and lows for me, so I've been itching for just the right sci-fi/cyberpunk vibes to fill some of these holes I'm left with. Hopefully Sentient will do just that!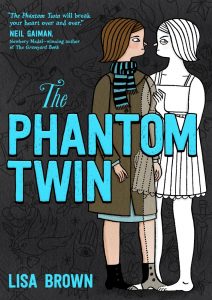 ARPAD OKAY: The Phantom Twin by Lisa Brown. I've for sure read a lot of stuff about the midway, from Geek Love to We Who Are Not As Others, but I picked this one up for a being a book about someone with prostheses. The striking and simple artwork didn't hurt any, either. Plus a ghost story? I'm in. If The Phantom Twin ends up being too heavy- having one of those fragile weekends, you know how it goes- I may try to Wai Wai Pang's Ripples. Ripples looks sweetly spooky.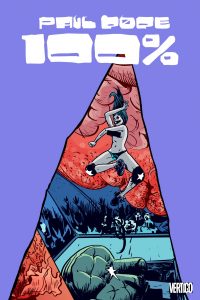 CHLOE MAVEAL: It's been a very weird sort of week but I refuse to let that prevent me from being on-brand, so this week is all about Paul Pope and…well, otherwise just some weird British titles. Starting out the weekend with Paul Pope's 100% and following up with End of the Century Club by Ilya. And what better way to spend my Sunday than revisiting John Wagner and Alan Grant's deranged Humphrey Bogart story, The Bogie Man, which is unfortunately very much out of print and is thus one of my prized possessions.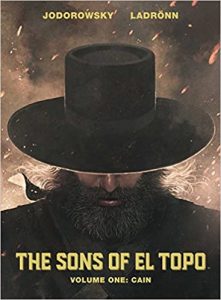 RICARDO SERRANO: This weekend I start Dune by Frank Herbert. I've been swept up by the movie stills that've been making the rounds on the internet and decided I wanted to read the classic before watching the movie. I'm also diving into The Sons of El Topo by Alejandro Jodorowsky and José Ladrönn. Jodorowsky is one of the most interesting examples of filmmakers turned comic creators. His command over the language of images is nearly unrivaled and is well worth the look. Plus his classic El Topo was never something I never imagined would continue in comic book form. I. Am. Excited!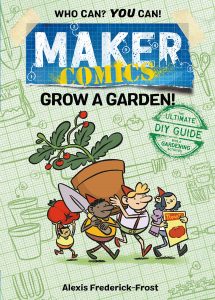 NANCY POWELL: Ever since California's stay-at-home order was issued, I've become insistent about growing my own food. Alexis Frederick-Frost's MAKER COMICS: Grow A Garden has been an awesome resource for the beginning gardener. I'm also tackling Ruth Ozeki's A Tale for the Time Being and time permitting, Yoru Sumino's I Want to Eat Your Pancreas.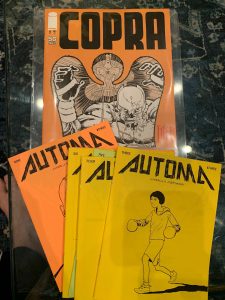 BILLY HENEHAN: A few weeks ago, I wrote I started reading Automa by Chuck Forsman. I loved the first two issues, and ordered a bunch more, which I will be happily reading this weekend. Also, Michel Fiffe surprised me with a copy of the yet to be released Copra #6 in my mailbox, and as many regular Beat readers know, I cannot get enough of this series!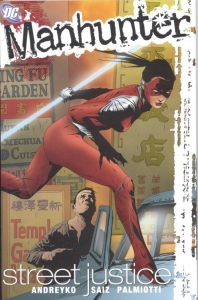 AVERY KAPLAN: First, I have to say that one of the books I mentioned in last week's entry of Weekend Reading, Parable of the Sower by Octavia E. Butler, is one of the best novels I have ever read and I cannot recommend it highly enough. This weekend, I'm going to be checking out Manhunter: Street Justice by Marc Andreyko, Jesus Saiz, Jimmy Palmiotti, and Steve Buccellato.
This Article was first published onSource link . We are just re-posting and re-sharing from their RSS feed.


More Movie Stories