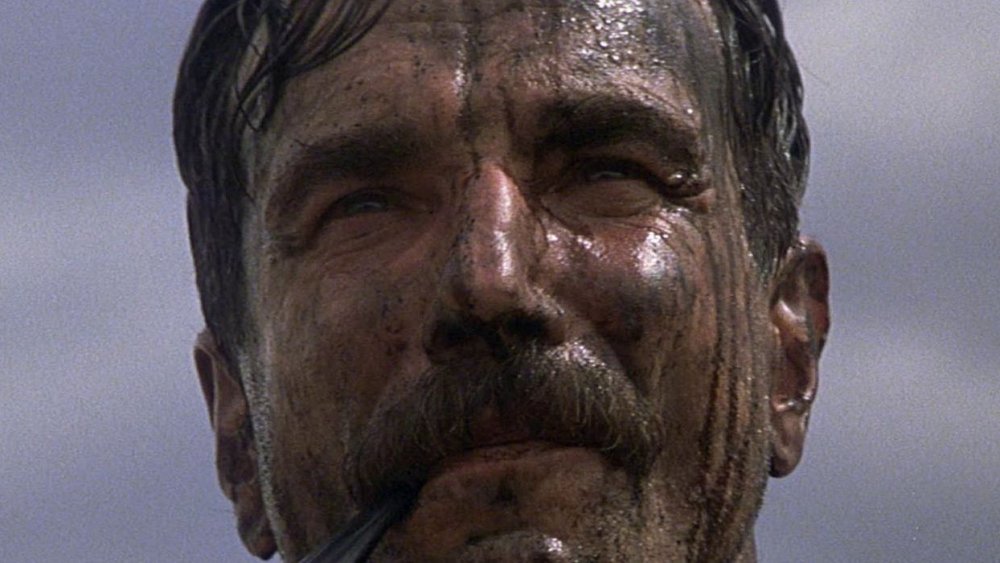 There are numerous finer points worth digging into with the ending of There Will Be Blood, but at its heart, the film is largely about the confrontation between Eli Sunday and Daniel Plainview, and in the end, it's their fiery final clash that proves the most vital part of the film's conclusion. 
Years after Daniel was forced to beg forgiveness for his sins in what amounted to a public shaming in Eli's church, all in exchange for his beloved pipeline, it's Eli's turn to come to Daniel and ask for something. Though he hides it at first, over the course of their conversation, it becomes clear that Eli is now suffering financially, while Daniel is wealthy thanks to, among other things, drilling near the Bandy tract so he could secretly take the oil beneath it without actually using the land. This removes the last viable card from Eli's deck, and Daniel is eager to gloat about it. After shaming Eli and forcing him to proclaim himself a false prophet, Daniel flies into a gleeful rage and murders Eli on the floor of his private bowling alley. 
It's an incredible moment, made all the more powerful by Daniel's momentary hesitation after he realizes he finally has the opportunity to end this years-long feud. For a second, it seems he doesn't really want to do it, but once he lays into Eli with a bowling pin, he doesn't relent until there's a pool of blood.
This Article was first published onSource link . We are just re-posting and re-sharing from their RSS feed.


More Movie Stories