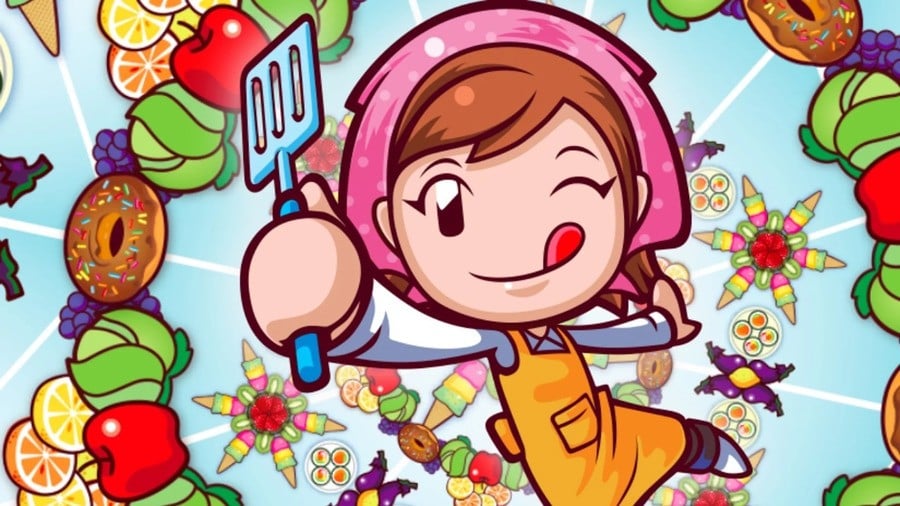 Update: Since this story broke at the weekend, people have been speculating that the reason Cooking Mama: Cookstar has been pulled from the eShop is due to the fact that it mines cryptocurrency using the processing power of the Switch owners who download it to their systems. When the game was first revealed, the developers mentioned blockchain technology – a fact which has inspired these recent accusations.
The developers have now responded to these claims (thanks, Nintendo Everything), and stress that the claims regarding blockchain tech being used in the game were "hypothetical":
As the developers we can say with certainty there is no cryptocurrency or data collection or blockchain or anything else shady in the code. The Nintendo Switch is a very safe platform, with none of the data and privacy issues associated with some mobile and PC games. This is a release from Feb 2019, and we presume hypothetical like most releases about blockchain are. Blockchain was never brought up to us developers, and we were entertained to hear about in late 2019. Not happening anytime soon.
We're now seeing reports which suggest that code was removed prior to launch and this could be the root cause of the game being removed from sale:
---
Original Story [Sat 4th Apr, 2020 05:30 BST]: Cooking Mama appears to have gone missing. According to a lengthy report from IGN, her new game – Cooking Mama: Cookstar – was released on the US Switch eShop last week, but has since been pulled. This extends to multiple other regions including the UK and Australia and supposedly applies to copies of the physical release in certain regions.
At the time of writing, if you search for the game on the Switch eShop in any of these regions, no results are found. We even had a look across multiple eShop ourselves and got the same outcome. If you try to find the game on Nintendo's website, only the older entries in the series show up.
On the physical front, the game is listed on GameStop, but is currently not available to purchase. Over in Europe, multiple retailers such as GAME are taking pre-orders and release dates for the title are all over the place. Meanwhile, in Australia, people appear to have been able to acquire physical copies of the game, and it's also available for purchase on the EB Games.
It's all a bit of a mess and has resulted in fans – like the one above – reaching out to Nintendo of America's Twitter account to find out what's going on. IGN has speculated there could be publisher, developer and classification issues with the game, and that it may not have even been a legitimate release. Crazy, right? It doesn't help that the game's Twitter account has been inactive since 27th March.
Tell us – have you tracked down a physical copy of Cooking Mama's new game? Did you manage to download the digital copy while it was available on the Switch eShop? Leave a comment below.


This Article was first published onSource link . We are just re-posting and re-sharing from their RSS feed.

More Gaming Stories