It's been quiet times as of late, but Hasbro has finally broken the silence with a reveal today that ought to make some noise amongst collectors of Marvel 6″ figures: an Exclusive Marvel Legends Mysterio figure in Retro Packaging is now up for order! Many fans missed the comic book-based Mysterio that came out two years back–and that figure now sells for hefty prices on the aftermarket–so I imagine this updated version of Spider-Man Legends Mysterio is definitely going to excite plenty of fans missing this classic villain from their collections!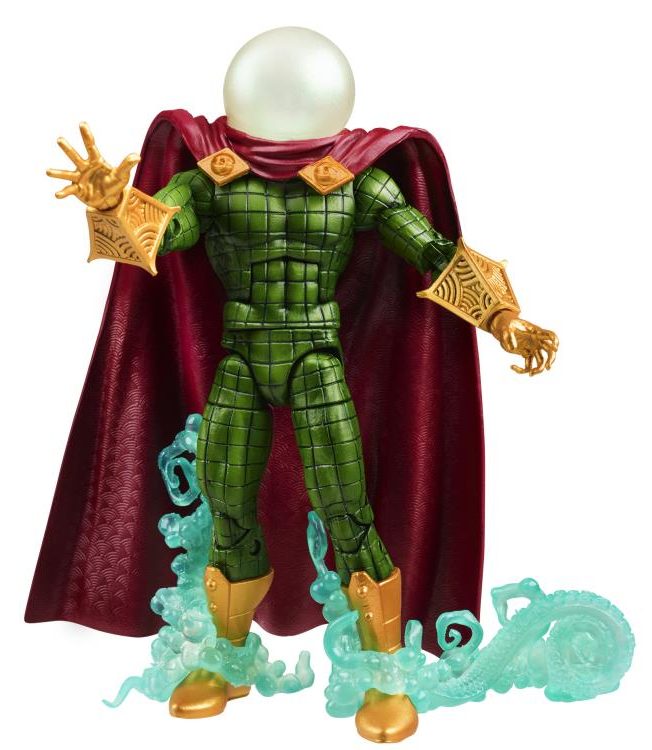 Although Hasbro did a small re-issue of the Marvel Legends Lizard Series Mysterio that they released back in 2018, they were never able to fully satisfy demand for this iconic supervillain–especially not with the hype generated by his (then future) major role in the Spider-Man Far From Home movie.
As such, the cost of that comic Mysterio figure has really skyrocketed on the aftermarket, where he now sells for up to 70 bucks. Not exactly accessible to new collectors or those who never found him at retail!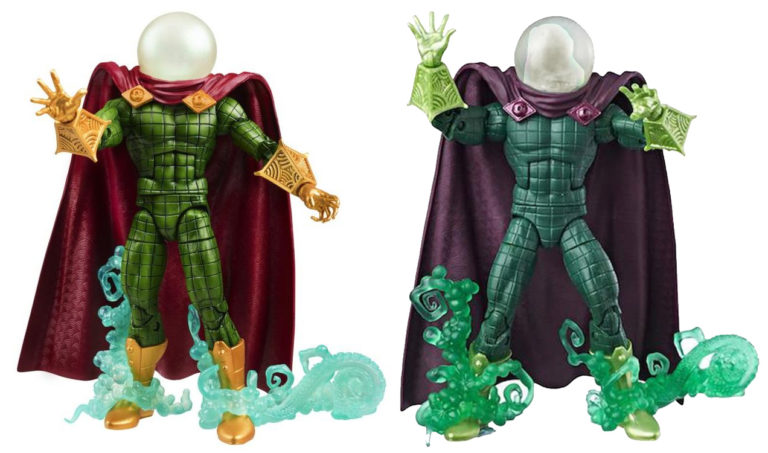 Thankfully, Hasbro is giving fans another chance, while also slightly remixing the figure for those who already have the original version. This new Marvel Legends Mysterio Exclusive 6″ figure features an almost entirely overhauled color scheme, with even the smoke effects pieces in new colors!
The gold accents on the costume and more maroon cape just feel so much more "classic" to me. While I was very pleased with the first release of this mold by Hasbro in Lizard BAF wave, this repainted version looks like a monumental improvement to me and a must-have.
Although I really dig like the Lizard Build-A-Figure Series Mysterio action figure, I have to admit–I like this repaint quite a bit more! Add in the new Toybiz-styled Retro packaging, and I'm totally sold. Nice work, Hasbro! It's just a prediction, but I suspect the majority of collectors who already have the Mysterio Lizard Series figure are going to opt to upgrade to this new version as well.
Mysterio is part of this year's 2020 Marvel Legends Spider-Man Retro series theme that debuted at New York Toy Fair 2020 in February, although Mysterio is a Fan Channel Exclusive with a limited release and not a part of that actual wave. Other figures announced for the wave thus far are Gwen Stacy (with Mary Jane interchangeable head), Peter Parker and a new ultra-poseable Spider-Man.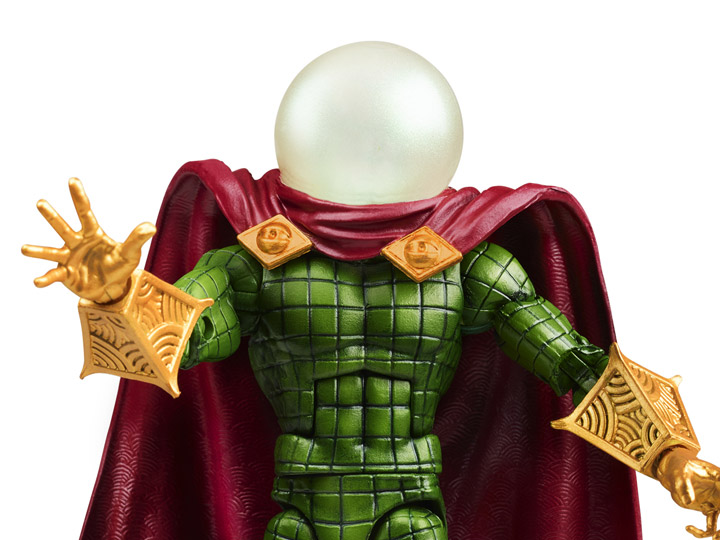 The Exclusive Marvel Legends Retro Mysterio is now available for order, and is scheduled to ship out this fall. The rest of the Spider-Man Legends Retro Series will presumably be released around this timeframe as well, although the rest of the wave will be in retail stores like Target and Walmart and Mysterio will not.
What do you think of this repainted Exclusive Mysterio Legends figure, Marvel collectors? Is this a worthwhile upgrade to the first release from 2018? If you already have the original version of this figure, will you buy it again for the new deco and retro packaging?
This Article was first published onSource link . We are just re-posting and re-sharing from their RSS feed.

Toys Figures Statues Cool Stuff