The last month and a half have been some of the slowest for Marvel toy news and releases that I can remember in the last decade—but while the pandemic is still going strong, companies have finally started rolling out some new items for pre-order over the course of the last week! I'll be catching up on discussing all of those this weekend, and I wanted to start with a figure I wasn't sure would ever get released at all! While it's a limited and expensive exclusive overseas, the SH Figuarts Loki figure is now up for order in the US for a decent price as well!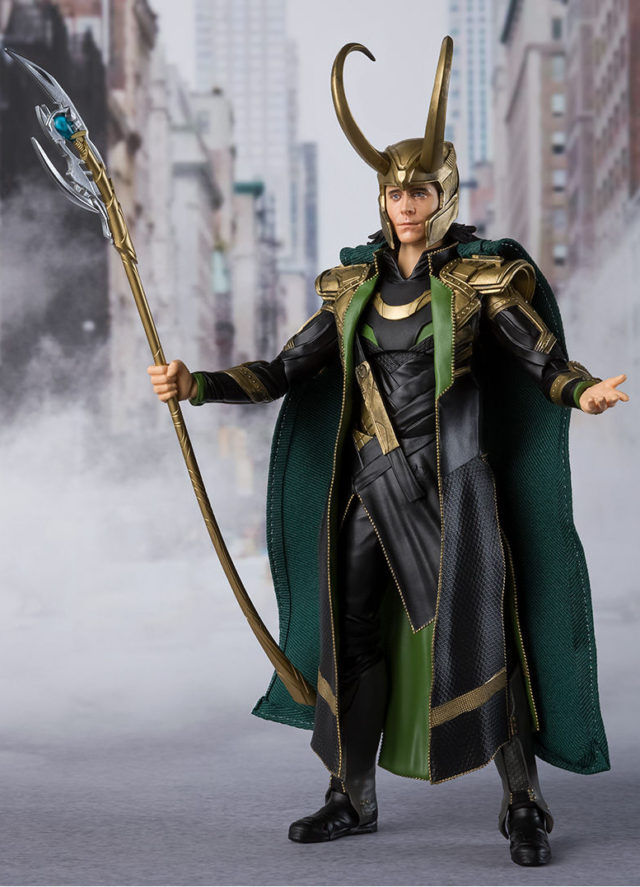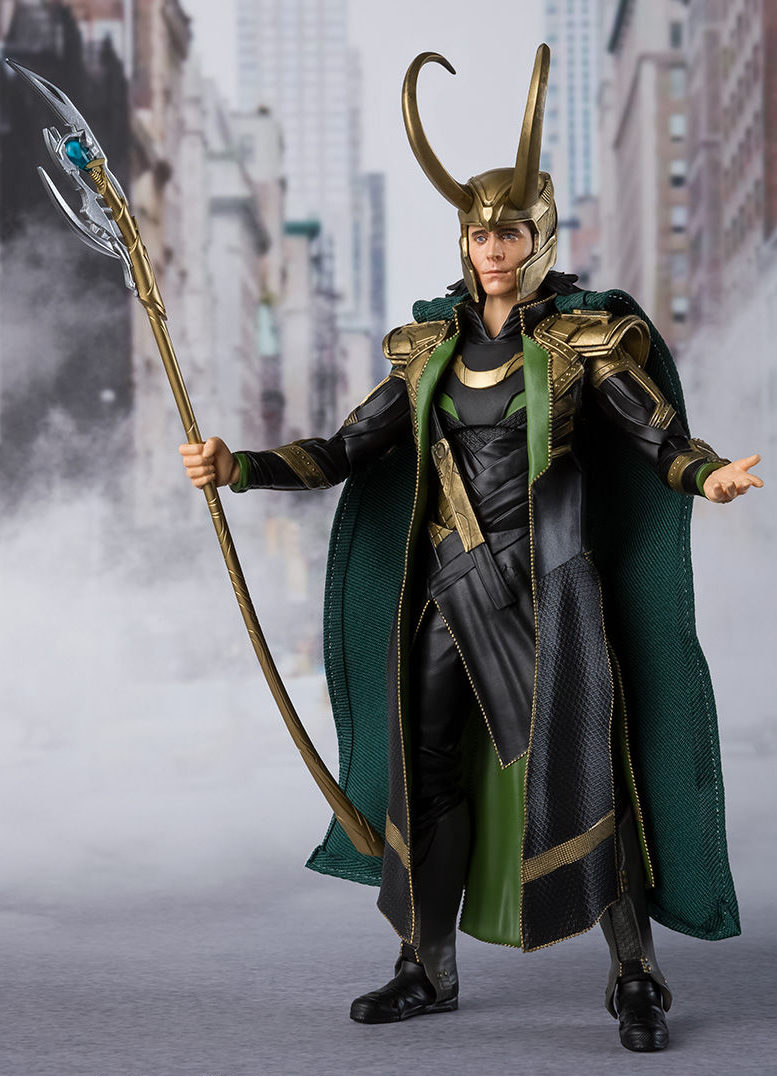 Even after Bandai Japan managed to do what I thought they never would by releasing all six core movie Avengers as S.H. Figuarts action figures, I didn't have a lot of faith that we'd ever get a Loki to complete the lineup of main characters from the first Avengers movie.
Bandai actually showed off a prototype of 2012 Avengers Loki many months ago, but I still was skeptical of it actually getting made and not just added to the vast graveyard of cancelled Bandai Figuarts action figures.
But to end this week, Bandai finally made a believer out of me in the only way they could—by actually soliciting the Loki Figuarts figure for pre-orders!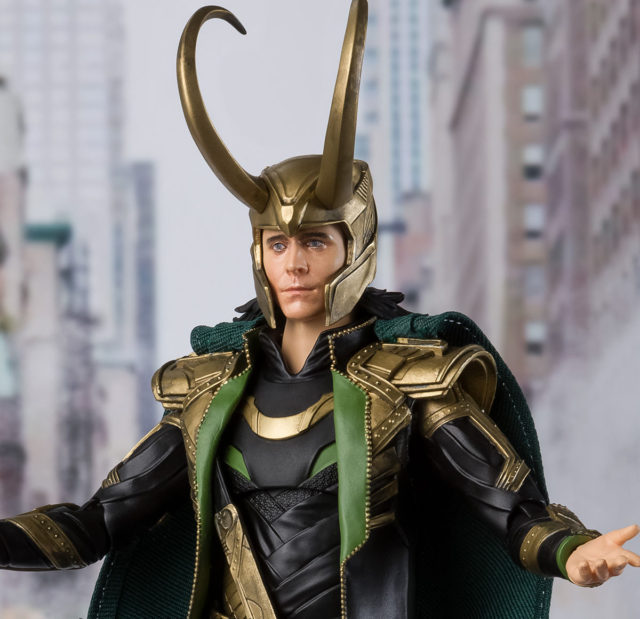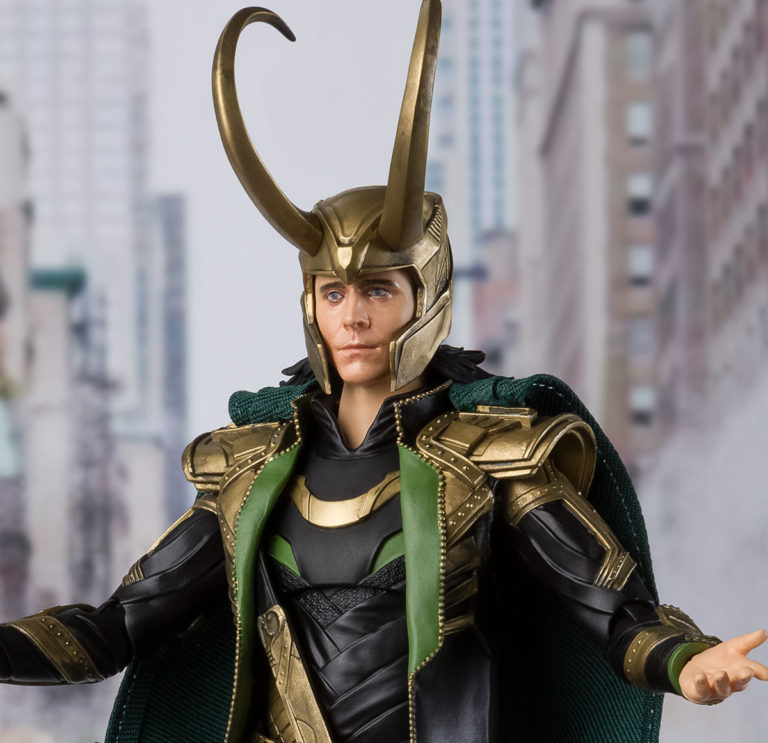 The bad news is for folks living in Asia, as this God of Mischief figure is a Bandai Premium Web Exclusive there—meaning he won't be available for a discount from any of the usual stores like Amiami or HLJ. Upon this news, a lot of US collectors panicked and dropped big bucks to secure a pre-order from an importer getting it from the Asian Bandai website.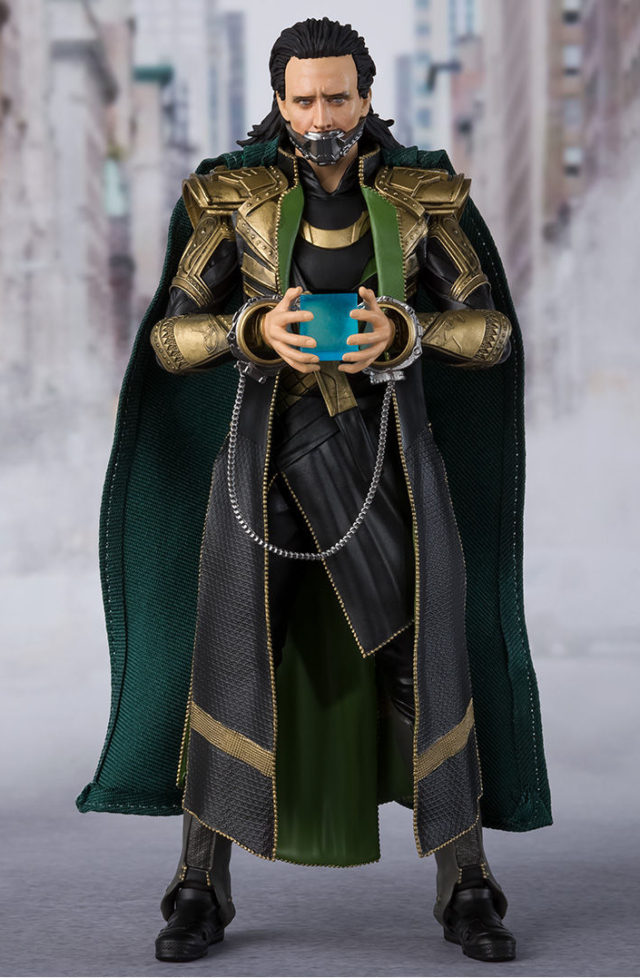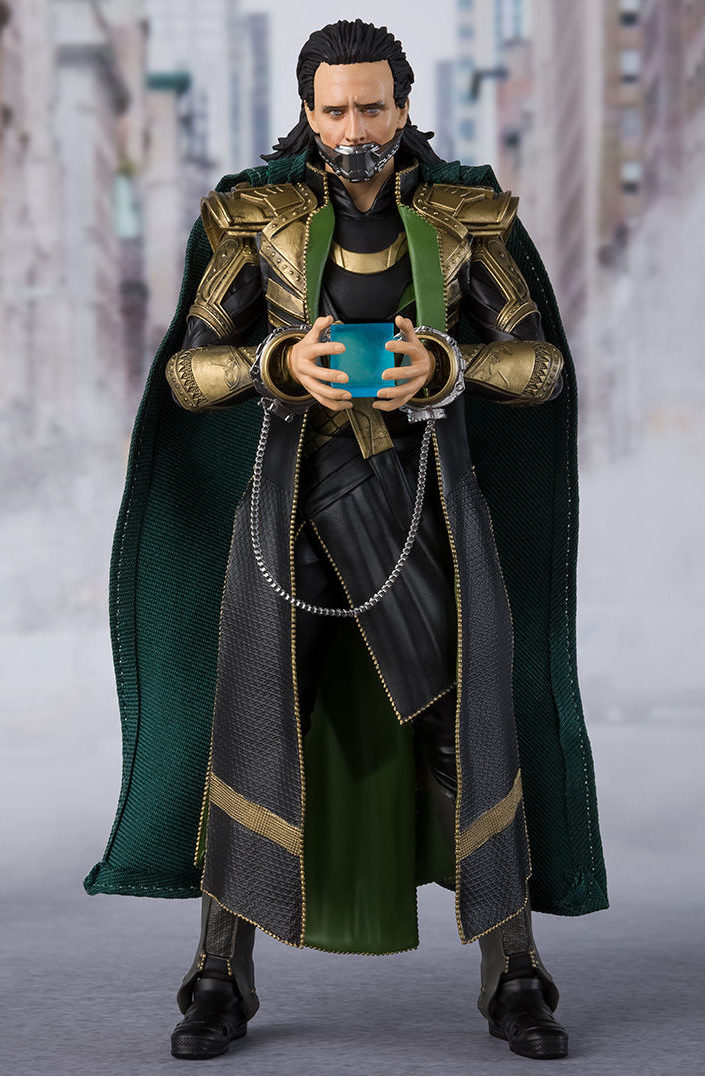 The good news is for those of us in the United States—as Bandai Tamashii Nations is giving this Loki an unexpected domestic release! So while he's costing 100 bucks and up for those importing him direct from Asia, those who lock down a pre-order now in the US can get him for about 85 bucks shipped.
Now, 85 smackers is still a hefty sum to pay for a standard-sized action figure that's only half a foot tall, but S.H. Figuarts figures are really dang nice—often being compared quality-wise to Hot Toys figures that are double the size (without the soft goods, obviously).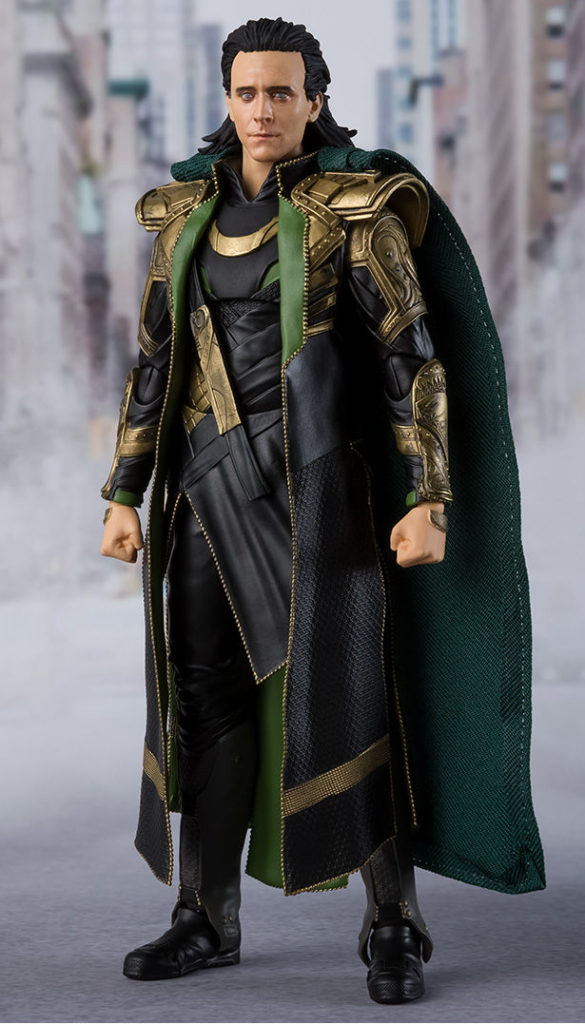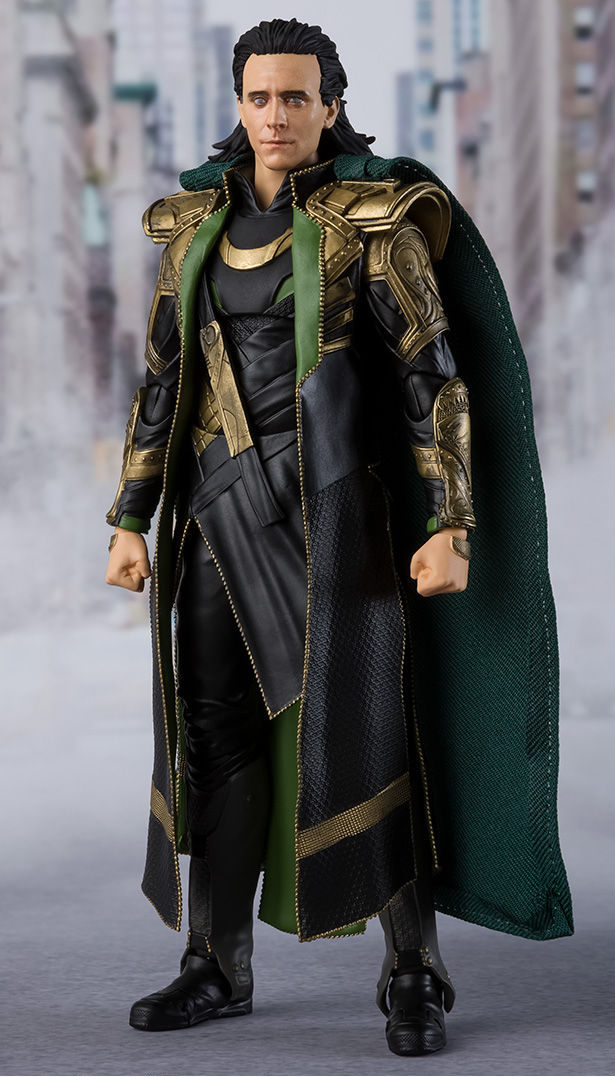 And this Bandai Loki figure definitely looks like it's up to the usual high standard, with a 100% unique sculpt and every accessory most people would reasonably ask for for this version of the character. I think the Tom Hiddleston likeness is decent enough on the head sculpts, and the sculpting detail and paint on the costume are beyond anything we've gotten for the character from Hasbro.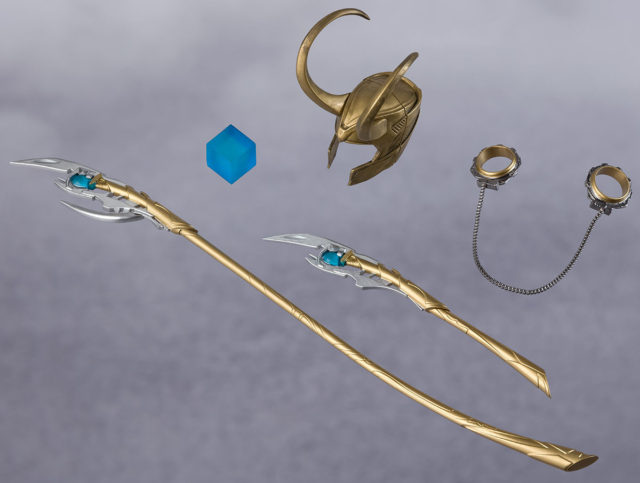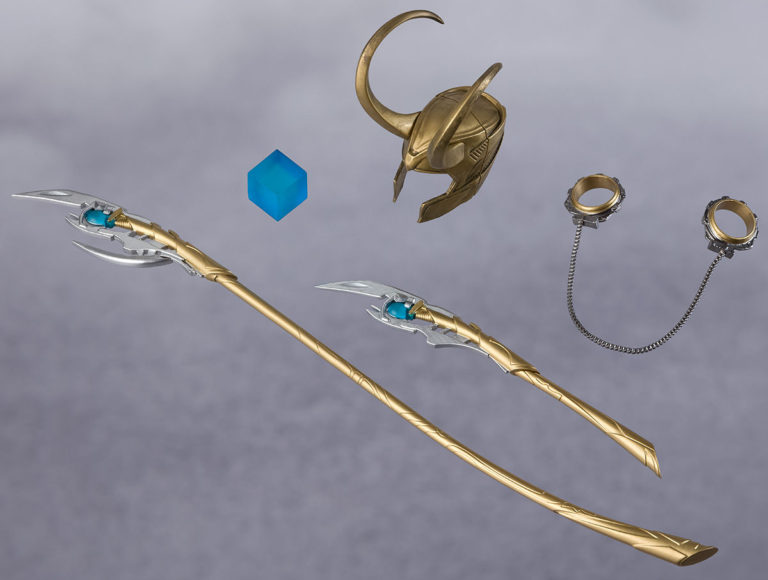 Accessories-wise, we get Loki's scepter/staff in both extended and retracted forms, three pairs of interchangeable hands, the iconic horned helmet, handcuffs/manacles, the ever-popular Tesseract, and three different face plates: smirking, mouth retraint, and the just-revealed open-mouthed/laughing.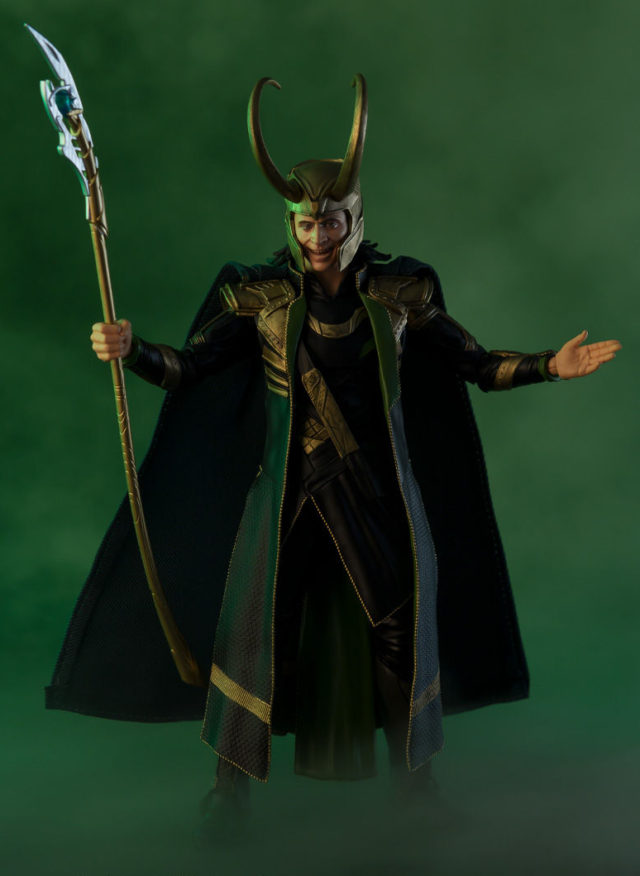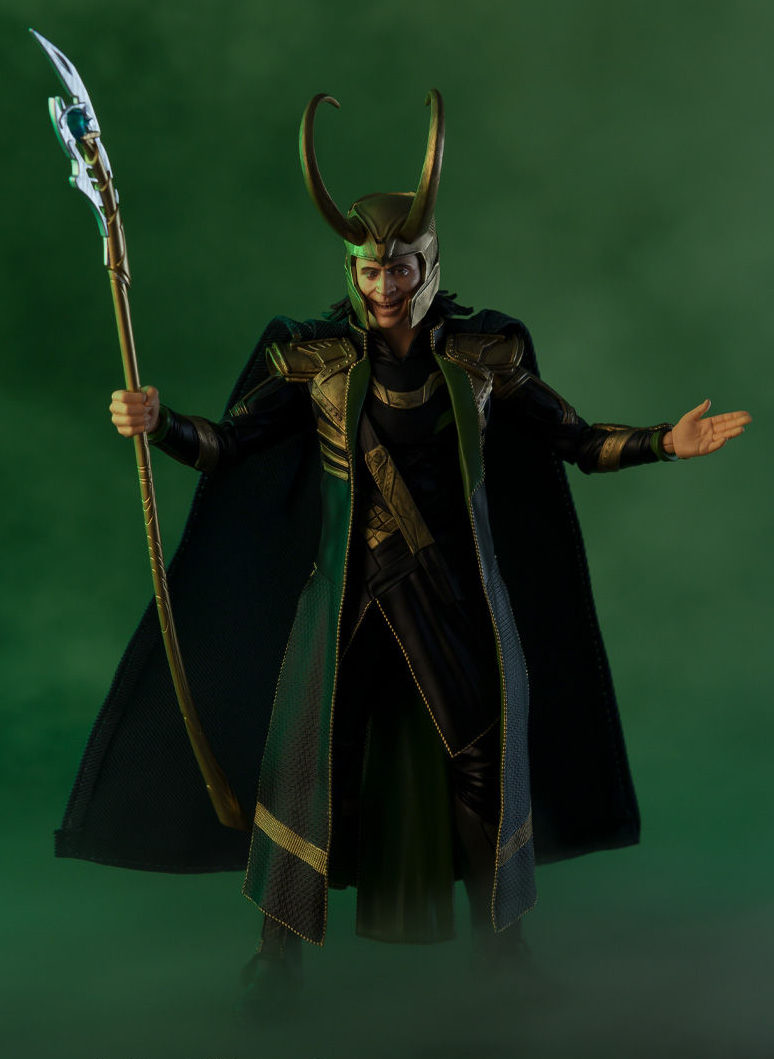 The one thing I'm really not crazy about is the open-mouthed third portrait that Bandai Tamashii only revealed at the last minute (after many stores had already started taking for the figure). I'd rather have one more bonus head sculpt than not have it, mind you, but this open-mouthed head looks super creepy and awkward in the photos it's been shown in. Not a dealbreaker since it's just a third head, but it definitely wasn't what convinced me to PO.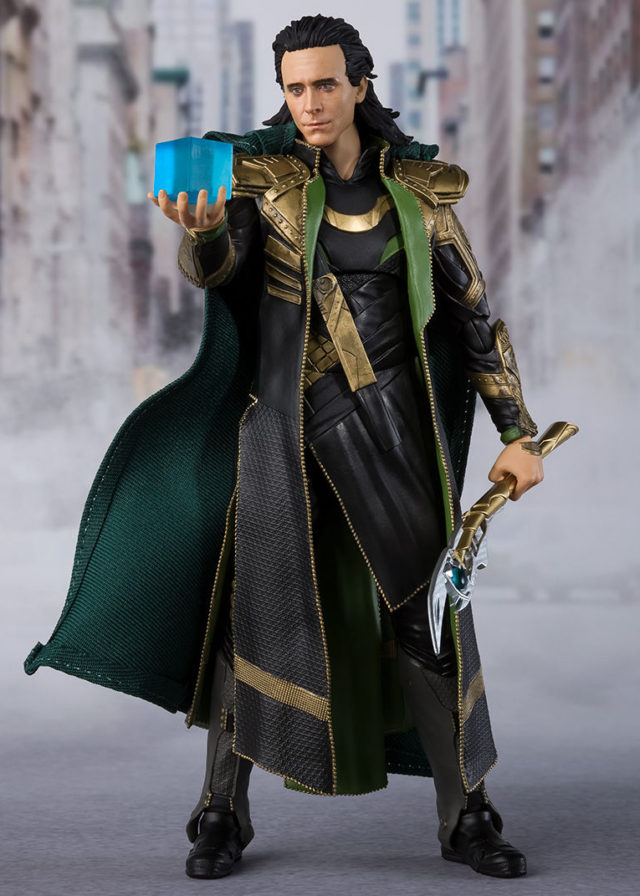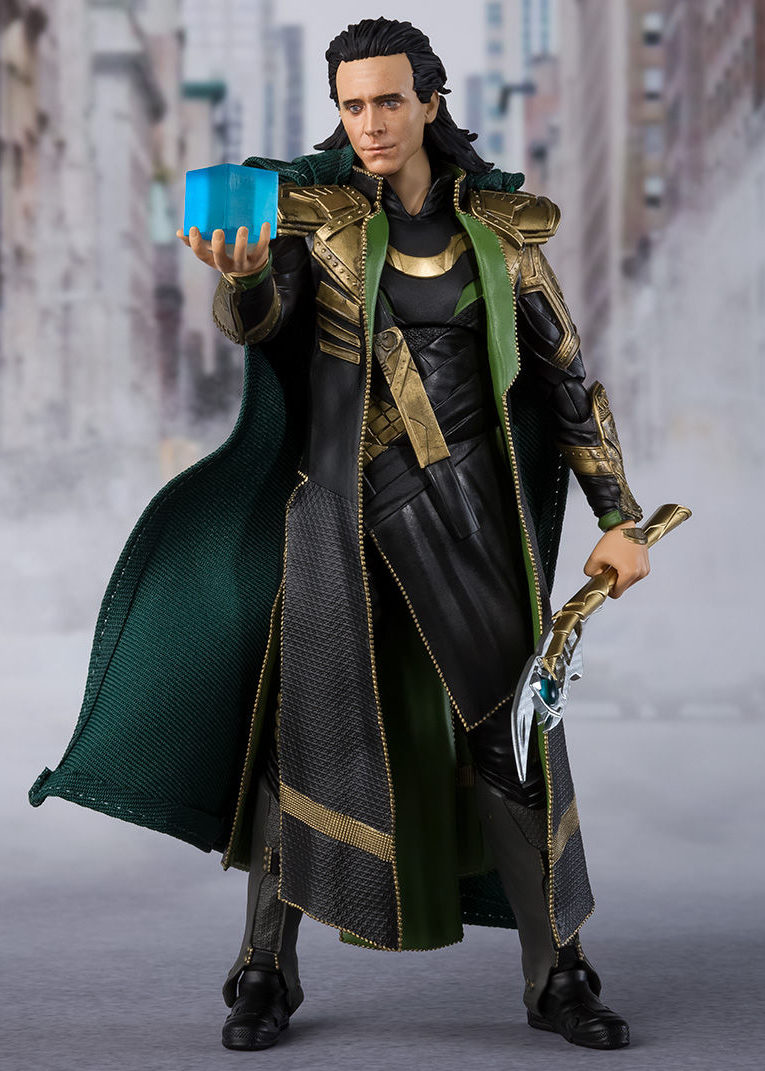 The Loki SH Figuarts Bandai action figure is now up for pre-order domestically, with EE having the best price around that I've seen. Will this be another quick sell-out for the Marvel Figuarts line? Possibly—but as this is almost certainly the only Tom Hiddleston Figuarts figure we're ever going to get, I've gone ahead and reserved this one and don't anticipate regretting it.
Now that Bandai has a release planned for Loki, are there any other never-before-released MCU characters you're still hoping they'll circle back and produced? And do you think this 2012 Avengers Loki figure is worth the big bucks it's retailing for, or are you satisfied with the 6" versions that Hasbro has produced?
This Article was first published onSource link . We are just re-posting and re-sharing from their RSS feed.

Toys Figures Statues Cool Stuff